Terence J. Lowe BEM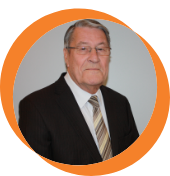 Terence J. Lowe BEM
Executive Chairman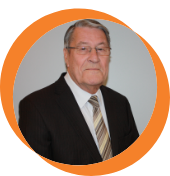 Terence J. Lowe BEM
Executive Chairman
Ted Lowe has spent over 50 years in the electrical engineering industry with over 40 of those at senior management level. Having spent 35 years working with large multi-disciplined organisations, in 1994 he established the Lowe Group of Companies which grew over a period of some 14 years to employ 230 people with a turnover of approximately £20m.
The Lowe Group was a widely diverse organisation encompassing some 11 companies which could operate jointly or severally. Over time this structure was rationalised to become recognised as a brand leader in their theatre of operations.
Over the years Ted has served as Chairman of the South Yorkshire Branch of the Electrical Contractors Association, he was a member of the Regional Joint Industry Board for the Electrical Contracting Industry, Chairman of the Electrical Electronic Industry Benevolent Association as well as creating the Electrical Industry Training and Enterprise organisation, which was designed to provide seamless training to engineers within the electrical industry. The project was backed by the four Training and Enterprise Councils in South Yorkshire and the whole operation was co-ordinated by Ted and much valuable work was done over a 3 year period including the re-training of ex-mining electricians to prepare them for a career within the electrical contracting industry.
In the year 2000 he was conferred with the National Contractor of the Year Award.
More recently, Ted was awarded the prestigious 2019 Lifetime Achievement award from the Barnsley & Rotherham Chamber of Commerce. Read about it here.
Ted was also recognised in the 2020 Queen's Honours list – On the advice of the Honours Committee, the Prime Minister recommended, and the Queen approved, that Mr Terence J Lowe be awarded the British Empire Medal (BEM) for outstanding service in the electrical engineering industry.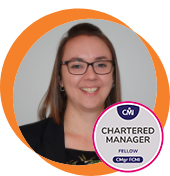 Rebecca Broadhead
Managing Director
CMgr FCMI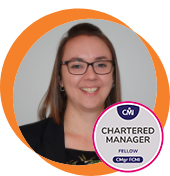 Rebecca Broadhead
Managing Director
CMgr FCMI
As the daughter of the founder of ESUK, Rebecca has been an integral part of the business since its beginnings in 2004, and has successfully aided the company to grow to what it is today.
Having held many positions within the company, expanding her knowledge and experience of business management and systems whilst obtaining a Business Management and Enterprise degree, CMI Level 5 qualification, Chartered Manager status and Fellowship of the Chartered Management Institute in the process. She was also awarded a position in the Management Today's 2017 list of 35 Women under 35, celebrating young female leaders.
Rebecca Took over as Managing director in 2014 with the introduction of a lucrative business plan. Strengthening the Management Team, Improving Internal Procedures and Systems by formulating robust ISO 9001 Quality Management Systems and promoting increasing profitability and productivity. She is a resourceful managing director with the ability to help develop and strengthen her team in order to make it a more dynamic and progressive organisation.
Possessing excellent leadership skills, Rebecca has proven to have the ability to establish sustainable and profitable relationships with customers, affiliate partners, and suppliers. She has also been the driving force behind the Marketing of the company and it's activities as well as having a comprehensive understanding and control of the financial management of the business.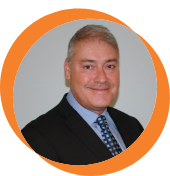 Paul Hopton
Deputy Managing Director & Principal Electrical Consultant
BEng CEng (Hons) MIET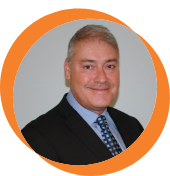 Paul Hopton
Deputy Managing Director & Principal Electrical Consultant
BEng CEng (Hons) MIET
Paul is a senior engineering manager and chartered electrical engineer with significant experience in operations, maintenance, engineering and project management gained in the Oil and Gas/Chemical/Steel Industries and the Military.
Following service in the RAF as a Flight Simulator Technician, Paul joined DuPont, during his time there he graduated in electrical engineering and soon became chartered and a member of the IET. Paul later joined BG Group as a maintenance and operations engineer at one of the UK's largest gas storage facilities. One to further his career, Paul joined Millennium Chemicals at a Titanium Dioxide top tier COMAH site, he was their I&E Maintenance Superintendent until he was attracted back to the gas storage business under Centrica ownership, as their Electrical Technical Authority.
Paul more recently worked for Tata Steel Europe's corporate engineering function as their lead on electrical asset integrity, writing and implemented 15 safety critical company standards and guides including Arc Flash Risk Management; Safety Instrumented Systems Design and Fire System Design.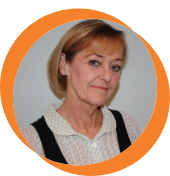 Sue Myers
Financial Director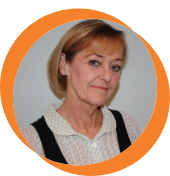 Sue Myers
Financial Director
Sue Myers has had over 40 years of experience in the engineering services industry working closely with Ted Lowe in all his business activities. She was one of the founder members of the Lowe Group of Companies and played a major part in the success of that organisation as a Director of the group.
In 2002 she was integral in the relocation of the Lowe Group and all its operational activities into new premises where the business went from strength to strength until it's successful sale in 2008. Following the sale of the group, she became a Director of T J Lowe Associates Ltd and T J Lowe Electrical Ltd.
In 2012 Sue was an integral part of forming Pennine (Elec-Tech) Ltd where she enjoyed working once again with some of her past colleagues.
In 2016 Pennine (Elec-Tech) Ltd merged with Electrical Safety (UK) Ltd where she assumed the role of Financial Director and responsibility for Human Resourcing within the company. Her vast experience and knowledge gained over many years have provided extensive insight into business activities which she utilises in the growing success of ESUK backed by a professional management team.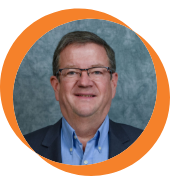 Jim Phillips
Associate Director
P.E.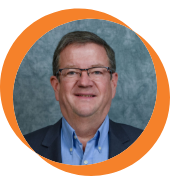 Jim Phillips
Associate Director
P.E.
Vice Chair of IEEE 1584 IEEE Guide for Performing Arc Flash Hazard Calculations.
International Chairman of IEC TC78 – Live Working which is comprised of 42 participating and observer countries.
Steering Committee – IEEE/NFPA Arc Flash Research Collaboration.
Technical Committee Member – NFPA 70E
Author of the book: Complete Guide to Arc Flash Hazard Calculation Studies
Is Contributing Editor to Electrical Contractor Magazine
Founder of the internationally known website: www.ArcFlashForum.com
For over 35 years, Jim has been helping tens of thousands of people around the world understand electrical power systems design, safety, theory, and applications. Having taught over 2500 seminars during his career to people from all seven continents (Yes Antarctica is included!), he has developed a reputation for being one of the best trainers and public speakers in the industry.
Jim does not just talk about arc flash and electrical safety – he is part of the development of the arc flash standards! He is also the instructor that has taught other instructors in the industry. Jim is a Vice-Chair of the IEEE 1584 Committee – IEEE Guide for Performing Arc Flash Hazard Calculations. He is the International Chairman of IEC TC78 Live Working, Technical Committee Member of NFPA 70E, Steering Committee Member of IEEE/NFPA Arc Flash Research Collaboration and Member of ASTM F18 committee.
Jim literally wrote the book about arc flash studies with his book titled: Complete Guide to Arc Flash Hazard Calculation Studies available from brainfiller.com. He also wrote, "How to Perform an Arc Flash Study in 12 Steps" published by NFPA.
In addition to being a regular contributor to Electrical Contractor Magazine, he was one of the main contributors to the NEC Digest. He has authored many articles published in Europe and is a speaker at conferences around the world.
Jim has served on many committees such as the Energy Policy Committee in Washington DC. He is a member of IEEE, NFPA, ASTM, ANSI, IEC and many other organizations.
Jim earned a BS Degree in Electrical Engineering from the Ohio State University. His career began with Square D Company's Power System Analysis Group where he was responsible for system studies, power system software development and training at their engineering programs.
Later, Jim was in charge of the studies group of the System Protection Section of Ohio Edison Company. He was part of the adjunct faculty for Stark State College where he taught evening classes in electrical power systems.
Jim is a Registered Professional Engineer. with experience that includes everything from planning transmission systems, to design and analysis of industrial, commercial and utility power systems, cogeneration plant design, expert witness and forensic analysis.
For more information about Jim and Brainfiller.com please click here.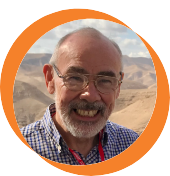 Mike Frain
Associate Director
CEng FIET MCMI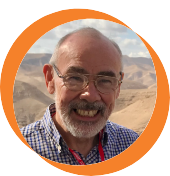 Mike Frain
Associate Director
CEng FIET MCMI
Mike Frain is one of the most prolific exponents of arc flash risk management and electrical safety in Europe over many years. He is a dual national of the Republic of Ireland and United Kingdom and has been at the forefront of raising awareness about the management of the arc flash risk in a very practical way in accordance with European law.
As an authority on the drafting and training of electrical safety procedures and processes, he has been trusted to deliver electrical safety consultancy advice for numerous household names in all sectors of industry across Europe and founded Electrical Safety UK in 2004. Prior to that, he has held senior management positions in electrical safety, contracting, utilities, consultancy, and facilities maintenance companies having direct responsibility for putting hundreds of people to work on a full range of complex and large power electrical systems.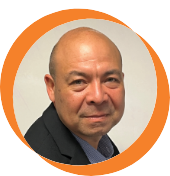 Andy Baker
Principal Electrical Consultant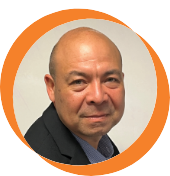 Andy Baker
Principal Electrical Consultant
Andy is a senior engineering manager and experienced High Voltage electrical engineer in operations and maintenance, Andy has extensive experience in project management delivering engineering projects for the National Health Service and power industries.
After a period in the Royal Air Force, Andy joined Procter & Gamble where he operated highspeed manufacturing and production lines and eventually graduated to be P&G Electrical Safety Officer for their main facilities in Essex. From here, Andy went on to hone his skills in High Voltage engineering to be Senior Authorised Person and Authorising Engineer. Andy was part of the Crossrail tunnel development, building and commissioning the HV power system feeding the tunnel boring machines to be operated by the joint venture groups. With Electrical Safety always at the forefront of his mind, it was at this point Andy furthered his career to be the Technical Manager for EDF Energy, as part of the smart metering rollout to replace legacy metering.
Understanding electrical wiring practices and changes in the industry, he contributed to IET standards for electricity metering and became a technical committee member of BSI. PEL/13. Andy to this day continues to contribute and promote electrical standards and safety in the industry.
Andy is a professional engineer with experience both in the private and public sectors, which includes surveillance to expert witness and forensic analysis.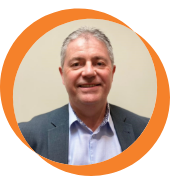 Ray Garrow
Head of Training Development
Cert Ed, TechIOSH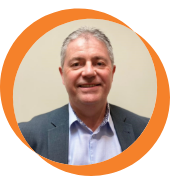 Ray Garrow
Head of Training Development
Cert Ed, TechIOSH
Ray completed an electrical apprenticeship and worked for a further 8 years in the coal mines as a supervisory electrician with responsibilities for the installation and maintenance of HV switchgear and equipment. A career direction change came about due to the mine closures, which is when Ray first stepped into the training environment as a Senior Electrical technician, firstly with a local college and then Sheffield Hallam University.
Having been involved in delivering the 16th Edition Wiring Regulations training in the early nineties, he finally moved into a full-time training role with NECTA in 2007. As the business evolved and through acquisition became, Connaught Compliance, British Gas Training Services and finally Centrica Business Solution, his knowledge and skills developed to cover a wide range of training activities, becoming Senior Tutor and an accredited Tutor / Assessor with bodies such as SPA, CompEx, and IOSH, he also worked as a consultant for City & Guilds.
He has an enthusiasm to help people gain knowledge of Safety related practices and regulatory compliances within the electrical areas of work.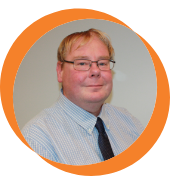 Andrew Linley
Training Consultant
LCGI MIET TechIOSH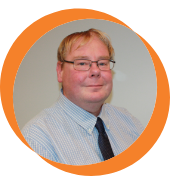 Andrew Linley
Training Consultant
LCGI MIET TechIOSH
Originally completing a JIB indentured apprenticeship with a local electrical contractor, Andy quickly found a niche for his technical knowledge, taking an interest in the compliance side of electrical engineering. Andy became involved in electrical inspection and testing and then moved onto machine safety and hazardous areas installations. His education continued on a part-time and on a distance learning basis developing his basic and his electrical engineering background before evolving into high-end health and safety management and education and training. Assisting clients such as BAE Systems, Rolls Royce and Mars UK, Andy has a detailed background in the NHS.
Before coming to ESUK Andy has served as a Director within Lowe Group and NECTA which subsequently became Connaught Compliance and then onto British Gas Business. Andy was part of the management team at Pennine (Elec-Tech) Ltd and developed both the training and consultancy business prior to the merger with Electrical Safety (UK) Ltd. Andy now enjoys the position of Compliance Director, having direct responsibility for the consultancy services part of the business as well as taking the lead position in the company health and safety, environment and quality performances.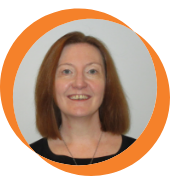 Lesley-Ann Murray
Business Support Manager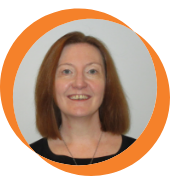 Lesley-Ann Murray
Business Support Manager
Lesley-Ann joined the company in 2016, bringing a wealth of experience in service delivery and customer focus.
Initially coordinating the administration for the training department and liaising with stakeholders to maximise performance and customer satisfaction; she progressed to the role of Training Centre manager, responsible for operational activities and ensuring adherence to Quality Management procedures.
As the business has evolved, she has embraced the opportunity to develop in a new direction as Business Support Manager; continuing to develop new and existing client relationships and working on sales and marketing initiatives.
Lesley-Ann is a highly motivated individual, with exceptional customer focus and excellent communication skills, which she is keen to share with her colleagues, to the benefit of the company.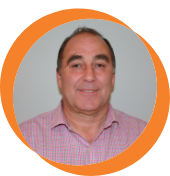 Dennis Hepworth
Senior Electrical Engineer
BSc (Hons) CEng MIET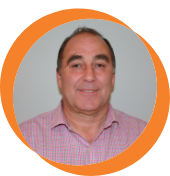 Dennis Hepworth
Senior Electrical Engineer
BSc (Hons) CEng MIET
Dennis is an experienced Electrical Chartered Engineer and Member of the Institution of Engineering and Technology, with over 31 years' experience in Electrical Engineering and Consultancy.
Dennis has a comprehensive knowledge and understanding of the construction industry with expertise in arc flash risk assessment studies and electrical network modeling, electrical installation and design, data collection, pre-assessments of industrial and commercial facilities.
Dennis commenced his career in the design of LV and HV electrical distributions systems for commercial and industrial installations progressing to responsibilities for Master planning, feasibility studies and developments of the electrical systems for Ports, Harbours, Shipyards and Container Terminals. Project management, site supervision, developing work packages, budget, cost control and development and coordination of electrical infrastructure systems for large developments with multi- interdisciplinary services.
Undertaken projects in the United Kingdom and Europe and in over 30 other countries covering the regions of South America, Africa, Middle East, Russia, and the Far East, working to international electrical standards (IEC), ANSI Standards and national standards of the country.
Dennis, prepared the Electrical Section of BS6349-3 Code of Practice for Maritime Structures, had an article published on Ports and Terminal Lighting in Port Strategy and presented at GreenPort 2009 as part of the International Cargo Handling Coordination Association (ICHCA).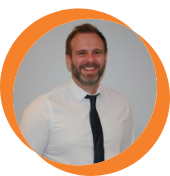 Chris Edwards
Project Manager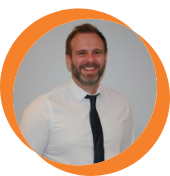 Chris Edwards
Project Manager
Chris is a time served Electrician and an experienced Project Engineer with a demonstrated history of working in the Electrical Contracting industry.
Chris is skilled in Project Management, Contractor Liaison, Project Estimation, and Implementation of Electrical Safety Regulations.
Chris handles all Electrical Safety UK projects and contracts from enquiry through to closeout, ensuring timescales, budgets and client requirements are met with professionalism and courtesy. Chris goes above and beyond to ensure all our clients are met with an individually tailored experience to ensure absolute compliance with their journey through the holistic approach to Electrical Safety Management.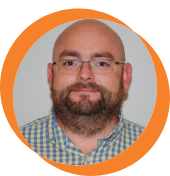 Andrew Whittaker
Electrical Engineer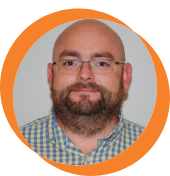 Andrew Whittaker
Electrical Engineer
Andrew has a comprehensive knowledge and understanding of the construction industry with expertise in arc flash risk assessment studies and electrical network modelling, electrical installation and design, data collection, pre-assessments of industrial and commercial facilities.
Andrew commenced his career as an apprentice electrician where he received an award for JTL regional winner for his apprenticeship at the House of Lords. Since then, Andrew has worked on projects throughout Europe working his way up from being part of the electrical installation team to being part of the project management team.
Before joining ESUK, Andrew's past projects involved assisting with Design and overseeing the installation of LV electrical distribution systems, building management control, process control, and commissioning on projects in the dairy and pharmaceutical industries.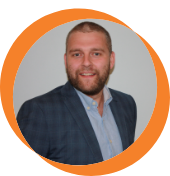 Thomas Appleyard
IEng - Electrical Engineer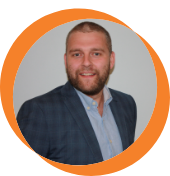 Thomas Appleyard
IEng - Electrical Engineer
Thomas is a well-versed electrical engineer with over 16 years of experience in the trade.
He began his career as an electrical apprentice working on some high-profile commercial and industrial installations that included Londons Gerkin, Newcastle's Sage music center, and numerous food factories throughout the UK. Learning basic electrical installation and testing principles, and how to be an electrician in the real world.
From there he moved into electrical Pre Planned and Preventive maintenance within the steel industry working on automation, heavy-duty machinery and, control gear.
After a time Thomas moved from being on the tools to a more managerial/ design position, designing new electrical products and developing efficient production methods.
Success in the aforementioned led to internal promotions to the position of electrical contracts project manager and engineer designing and planning the manufacture and installation of LV/ HV transformers.
Next, he found himself in a position with Electrical Safety UK where his electrical knowledge and skills with Cad suited the job perfectly, ESUK is developing him fantastically and is propelling him on an ongoing path towards eventual Chartership. He is currently working towards being an Incorporated engineer but those extra letters are the big goal.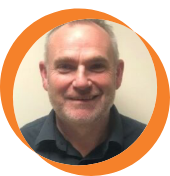 Kevin Kavanagh
Electrical Engineer
BEng (Hons) IEng MIET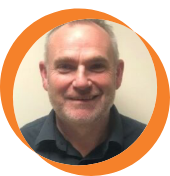 Kevin Kavanagh
Electrical Engineer
BEng (Hons) IEng MIET
Kevin is an experienced and versatile Electrical Engineer, with over 37 years' worth of experience in the electrical Industry. Starting out as an apprentice electrician in 1984, working his way up and becoming an Electrical Engineer.
Kevin has worked within the construction industry, the water utilities industry, tunnels, maintenance, health sector, education sector, government sector, the defence sector and DATA centres and currently in Arc flash studies/risk assessments.
Kevin has worked under several different roles such as electrician, foreman electrician, design engineer, NICEIC Duty holder, NICEIC Quality supervisor, electrical project engineer and electrical engineer.
Kevin has undertaken and been involved with projects all over the country from the houses of parliament, Heathrow Airport, Tankersley DATA centre, Hampton Court Palace, Ham House to name but a few.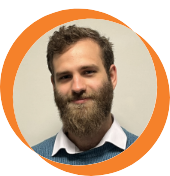 Ben Smith
Junior Electrical Engineer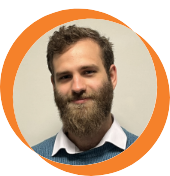 Ben Smith
Junior Electrical Engineer
Ben is a newly graduated Electrical engineer and has started his first job at Electrical Safety UK as a Junior Electrical Engineer.
From a young age, Ben was interested in the electrical/electronic side of things to the point where he chose to take electrical/electronic elective modules at school. In these modules, he learnt the basis of electronics as well as programming. He further continued his studies when he went to university.
He underwent his studies at Sheffield Hallam University for 5 years to complete a Masters Degree in Electrical and Electronic engineering. During this time he gained experience and knowledge in different areas of both electrical and electronic disciplines.
For his final degree project, Ben worked in a group to design a prototype hyperloop electro-suspension system. This gave Ben teamwork skills as each section of the project needed to come together seamlessly for a successful outcome.
Ben looks forward to learning more about the engineering industry as well as advancing his knowledge of more complex electrical principles.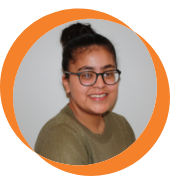 Safa Ali
Business Support Coordinator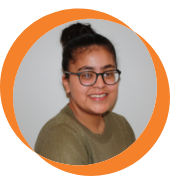 Safa Ali
Business Support Coordinator
Safa originally joined the company straight from school in 2017 taking a business administration traineeship through an employability course with the local college. Following this 4 month introduction, the board of ESUK felt that Safa would really add value to the activities of the company and so offered an apprenticeship in business administration. We also saw in her significant leadership skills and a personality that she would one day be running her own business.
Safa was recently promoted to Business Support Coordinator and her responsibilities expanded through to both the Training and Consultancy Departments. Safa regularly identifies routes for improvement within the company embracing the company ISO Quality procedures ensuring complete compliance throughout all activities.
Safa regularly coaches other members of the team. Her responsibilities include providing administrative support to the company through various value-adding tasks including maintaining stock levels, filtering call and email inquiries and coordination of documentation within the company.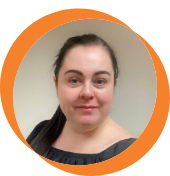 Chelsea Sykes
Business Support Coordinator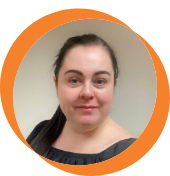 Chelsea Sykes
Business Support Coordinator
Chelsea has joined the busy Training Team as our Business Support Coordinator. She brings with her a wealth of knowledge from various industries including construction.
Chelsea has worked for companies such as British Gas, where she has worked in varied roles all customer facing from dealing with general enquiries to resolving complaints. She is solution driven, a very organised person with a keen eye for detail. She has excellent communication and customer service skills which she puts to good use ensuring our clients receive the best customer journey.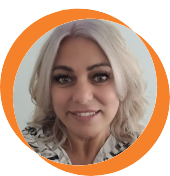 Marie Hukin
Business Support Coordinator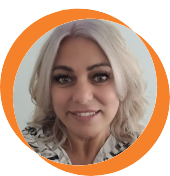 Marie Hukin
Business Support Coordinator
Marie has recently joined the Training Team as Business Support Coordinator.
She brings with her a wealth of experience in administration from previous roles and industries such as The Sheffield Chamber of Commerce.
Marie's role at the Sheffield Chamber of Commerce was "Training Administrator", this is where she gained most of her Admin skills, also delivering a high standard of customer service.
She also helped in the events department, where she got to show off her excellent networking skills.
Marie then moved on to The Travis Perkins Group, where she started as an administrator in the plumbing sector, whilst there she dealt with customer enquiries and complaints, but mostly worked with suppliers.
She then progressed and accepted a new role as a Contracts Manager, managing accounts such as British Gas.
Marie has worked with people from varied backgrounds and has excellent communication skills, she is a problem solver, very organised and aims to please. She thrives on problem-solving and giving excellent customer service.