Many people work within the UK Construction Industry some at a technical level and others at a labourer level, with every person hour making a significant difference to the UK economy.
The construction industry is synonymous with injuries and ill-health, a reputation that construction contractors and the Health and Safety Executive have been working hard to resolve for many years.
Indeed, standards on construction site has improved massively with regards to health and safety, with better tools and equipment being introduced and safer systems of work being developed, however, the figures, whilst improved, still do not look good.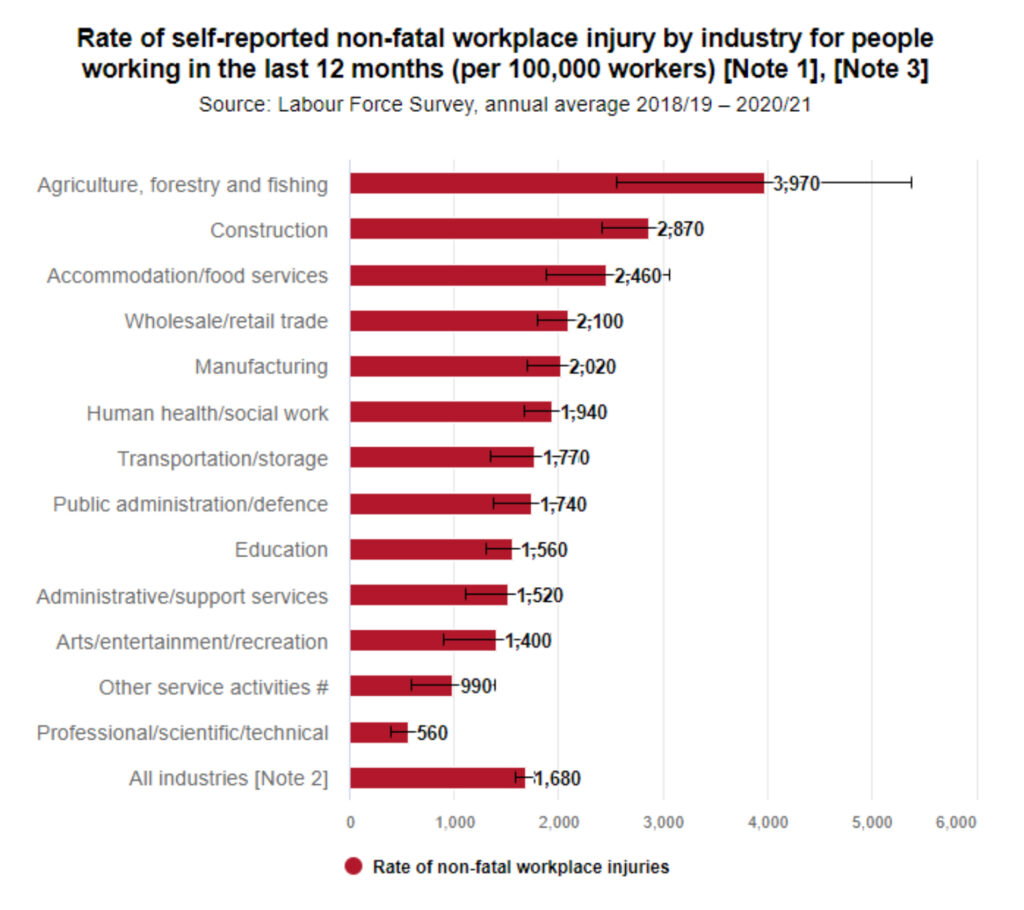 Training and competence play a major part in the continued improvements in the construction industry sector, with ever-increasing focus on general health and safety training. Those who possess trade skills-cards, often referred to as 'Gold Cards', health and safety is embedded at every level of their training and assessment, and there is a requirement to demonstrate that health and safety understanding has been refreshed by completing periodic assessment.
When it comes to those who do not have a trade, and the associated basic general health and safety training it can be difficult to demonstrate that individuals have the necessary awareness to work safely and not to put others at risk. Enter the Construction Skills Certification Scheme Labourer Card.
To be able to qualify for this card there are a number of criteria that must be met, we strongly suggest that you visit www.cscs.uk.com/card-type/labourer/ for more details, however with regards to health and safety, you will need to have undertaken some basic health and safety training and in additions you will need to completed the CITB health, safety and environment test.
There are several qualifications that will meet the requirements for basic health and safety, including
·       RQF Level 1 Award in Health and Safety in a Construction Environment
·       NOCN/CSkills Award Construction Health and Safety
·       SCQF Level 4/5 equivalent
·       A CSCS approved alternative
Safety Pass Alliance identified that there was a need to develop a 1-day level 1 QCF equivalent course and being familiar with general, and industry specific health and safety training, developed the Core Construction course which was approved as meeting the CSCS minimum criteria. Consisting of 6 modules, this 1-day course with assessments provides the necessary training and knowledge to allow persons to work safely on site. 
With certificate in hand, persons will be able to progress to the CITB assessment, which is applied for separately and then the process of application for a Labourer card can begin and is an online application. Once awarded, the labourer card lasts for 5 years, at which point a new card must be applied for.
Although this process can appear to be complex and daunting, it is easy to complete. Although there are a number of organisations who will offer to administrate this process on behalf of an individual, for a fee, the effort required is minimal and well within the grasps of most individuals. For those who may struggle, employment agencies and the Job Centre may be able to assist and may have financial schemes in place to support.
Contact us to find out more